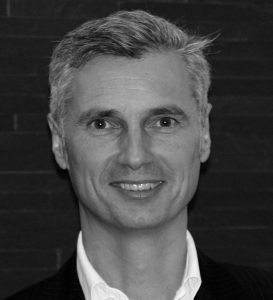 Emmanuel has been part of the startup ecosystem since 2003, when he started as a business coach and financial expert at FONGIT, Geneva's leading incubator, and the Swiss Federal Commission for Technology and Innovation (now InnoSuisse).
Since then, Emmanuel has acquired extensive experience in coaching, creating, managing, developing and financing more than 200 high-tech startups across several sectors, including the medical and information technologies. With over a decade of hands-on experience in venture capital, Emmanuel is also an expert in M&A and deal structuring.
To pursue his passion for blockchain and tokenization, he started to work on launching the BlueOcean Ventures' ICO in Q4 2017. Emmanuel is a Board Member of Volumina Medical SA.
Emmanuel holds a MSc in ICT from the Swiss Federal Institute of Technology Zurich (ETHZ) and an MBA from INSEAD.